The Rescue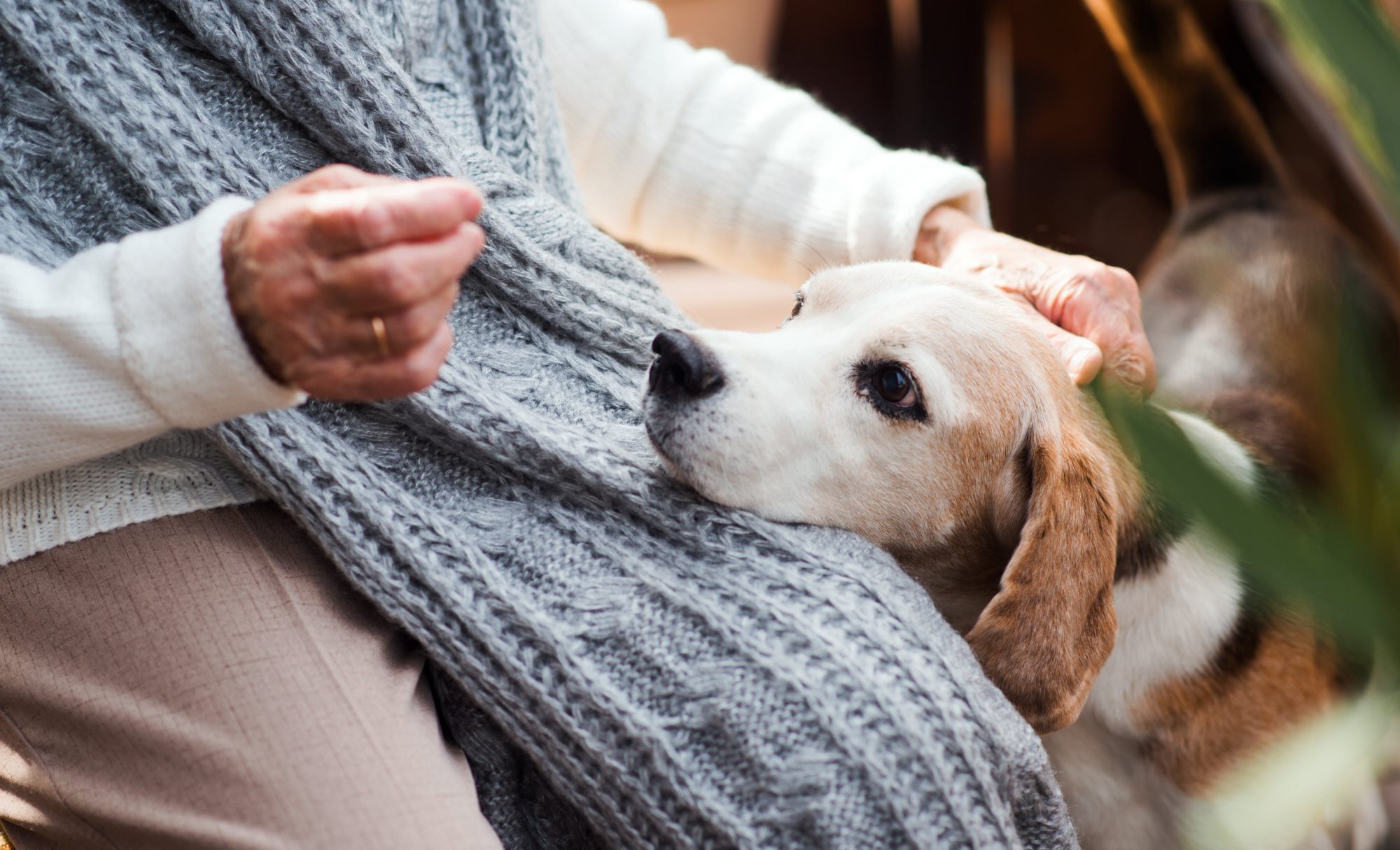 Eve and Norman Fertig huddled together for warmth as the mild autumn day turned into a howling winter storm. They were trapped outside with night fast approaching. If it weren't for the downed trees that had them pinned between their outbuildings, Eve and Norman could probably see their little house a mere 200 feet away. At 81-years-old, neither of them could climb over such a massive tree. Eve turned to her husband of 62 years and said through chattering teeth, "I think we could die out here."
The elderly couple had been out feeding the rescue animals on their property in upstate New York. They hadn't planned on being out long and the early October sunshine had been too warm for coats and gloves. The two had been absorbed in feeding and exercising the menagerie of wounded animals they kept housed in outbuildings and didn't notice the temperatures dropping outside. By the time they tried to make it back to the house, it was too late. They turned to the out buildings, but more downed trees caged them in.
It was long past dark when their loyal wolf-dog, Shana decided to take matters into her own paws. Shana found her beloved owners and began frantically digging a trench through the fallen trees, clawing and snapping at branches and barking for them to follow.
Eve and Norman, peered down the tunnel, numb and stiff from the below freezing winds. "I had enough in Okinawa in a foxhole," Norm grumbled, reluctant to crawl the long way through such frigid temps.
Eve stamped her feet in the ever deepening snow. "Norman, if you do not follow me, I will get a divorce."
"A divorce?" Norman bantered back, "That would scandal our family."
Eve rolled her eyes. "All of our family is dead, Norman."
Once again, Shana took the lead. She grabbed the sleeve of Eve's jacket in her teeth and hoisted the tiny woman onto her broad back. Norman followed, gripping Eve's ankles. 
They reached their house around 2am, cold, wet, and absolutely exhausted. The power had been knocked out so the three of them lay on the kitchen floor. Area firefighters found them that way the next morning, alive and well with Shana acting as their heater.
Seniors and Pets
While dramatic, this story illustrates the strong bond between seniors and their pets. Shana saved her beloved owners' lives multiple times during the storm and in the aftermath. For the full story, click here. 
There are thousands more untold stories of how pets have saved the lives of seniors, not by dragging them to safety during a storm, or by keeping them warm in subzero temperatures, but by prolonging their lives through the happiness, warmth, and love a tiny (or large) companion can bring. Studies have shown that owning or interacting with a pet on a regular basis can lower blood pressure, cholesterol, and stress. Pet owners, no matter their age, experience happier, more social, and active lives. They also help with recovery should their owners suffer an accident or illness.
While beneficial, pet ownership should not be taken lightly, especially when the owner is elderly. In addition to the regular, "Can we feed, house, care for this animal?" questions, Grandpa needs to ask himself, Is this pet welcome in my senior care facility? Will I need help caring for my new pet? Could this pet pose a threat to my safety? And other questions like these. While there are some risks that go along with pet ownership for the elderly, the rewards far outweigh them.
Talk to a vet or other pet specialist about adopting a fur companion for your senior loved one. They will have tips like the best animal shelters in your area, which dog or cat breeds that have been the most successful for their elderly human clients, and what pet services (i.e. grooming, dog walking, vet transportation, etc.) Grandpa can take advantage of in his area. 
At Home Care provides expert services and peace of mind. Request a free consultation today.