In April 2019, the At Home Care team was able to interview some of the friends, clients, and caregivers that make the Flint Hills of Kansas the wonderful place it is! Here is one of the stories…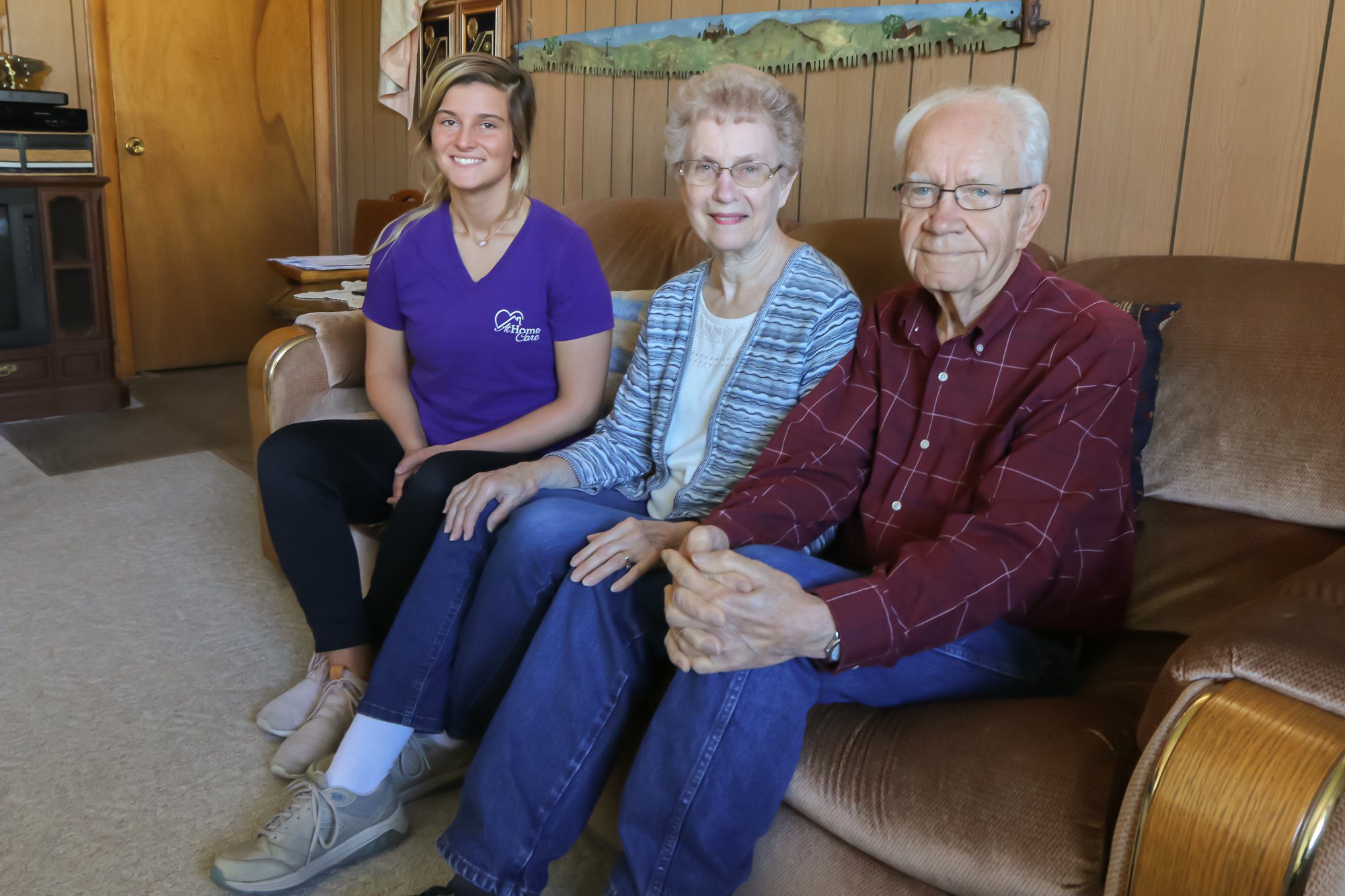 Don and Jolene sit on an unassuming couch in their little living room. Don has the beginnings of dementia, but he's still sharp enough to banter with his wife of sixty-plus years. He's most comfortable speaking with Jolene and his At Home Caregiver, Remy.
Remy, a student at K State, gives Jolene the caregiving break she needs. Because of At Home Care, the couple can continue to live together in their home of sixty-one years. Remy sits beside the couple on the couch. She's become almost a part of the family.
There's a hand painted two-man saw hanging on the wall behind them. "My daughter-in-law painted it BK-before kids," Jolene says. Don's grandfather owned it and used it to clear trees for farmland.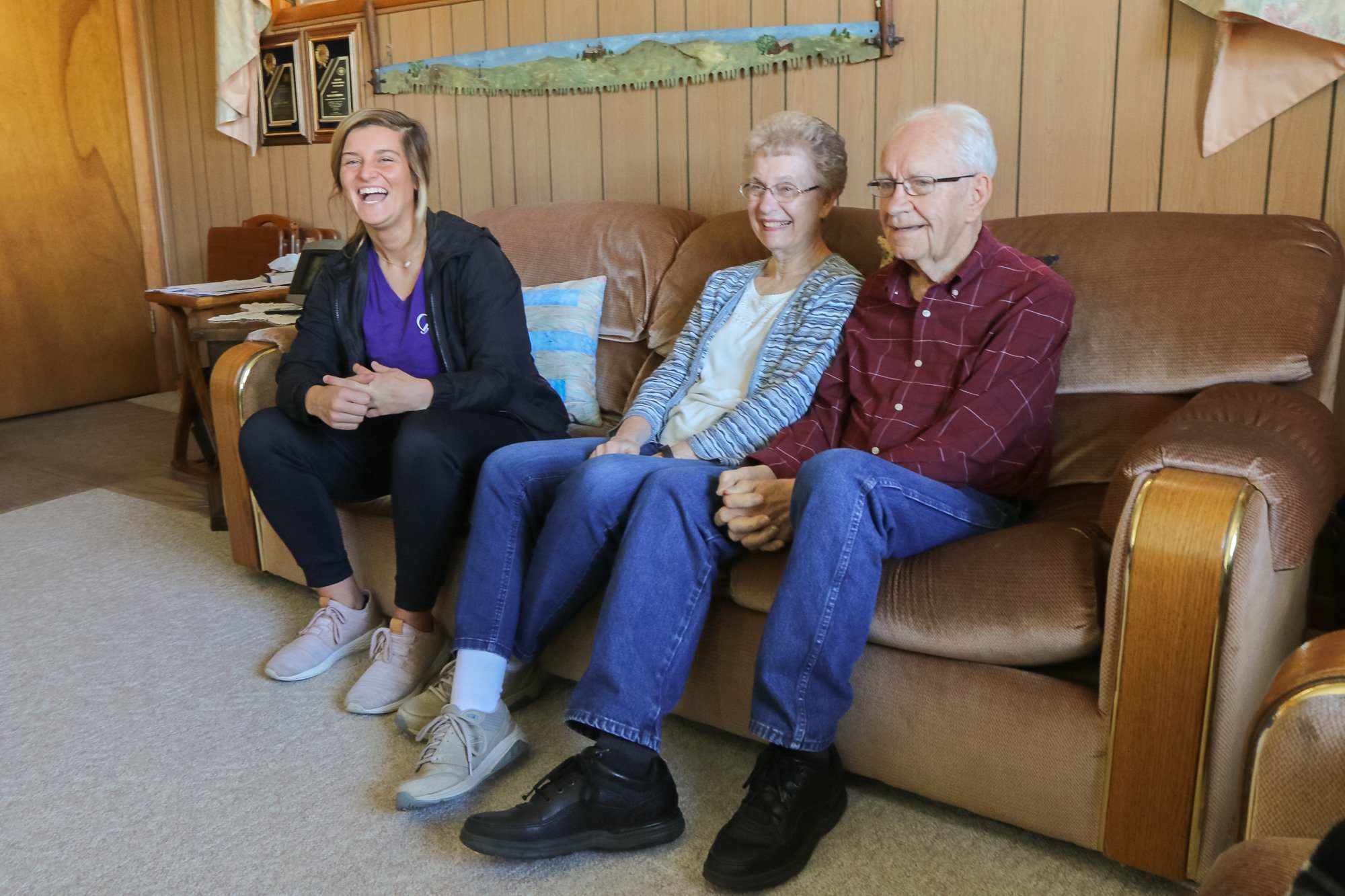 But as modest as Don and Jolene are, the truth comes out when pressed. Jolene has her doctorate in curriculum instruction from Kansas State. She's quick to add that she didn't use the austere Doctor Jolene as it confused her elementary students. "The kids just didn't quite get why I was doctor, but sent them to the school nurse for their boo-boos." This seemed more important to her than her doctorate. So she had the kids call her "Ms." so as not to confuse them.
K State was the second university in the country to open its doors to men an
d women equally in 1863. Since then more than one woman seeking higher education has passed through its doors.
In Jolene's case, she was inspired by one of her professors to go all the way with her education. "And when I get a little encouragement," she says with a smile, "I usually follow through."
At Home Care offers companionship and expert services for your senior loved
one. Request a free consultation today to get started.